We have developed a comprehensive range of Ho-Chunk language learning materials for children in grades K-4, which are available to download for free from our website. Our materials are designed to be engaging, interactive, and age-appropriate, ensuring that young learners can develop their language skills in a fun and effective way.
Our collection includes a range of videos on young learner topics, such as animals, family members, and daily routines. These videos feature clear pronunciation and engaging visuals, helping children to learn new vocabulary and sentence structures in a fun and memorable way. In addition to videos, we also offer a variety of coloring books and other activities, such as word searches, puzzles, and matching games, that allow children to practice their Hoocąk language skills while also having fun. All of our materials are carefully designed to support early language acquisition and provide a solid foundation for future learning.
Overall, our Ho-Chunk language learning materials provide a valuable resource for children and their families who are interested in learning our sacred language. By making these materials available, we hope to promote greater understanding and appreciation of the Hoocąk language and culture, while also supporting the educational needs of young learners. Whether you are a teacher, parent, or student, we invite you to explore our collection of materials and discover the joy of learning the Hoocąk language.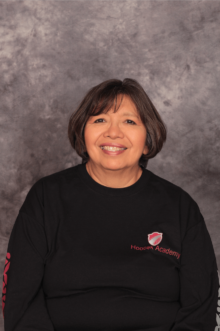 Lisa Cabasos  
Wanikrohamot'ąįga
Instructor II/Lead Teacher
Email: Lisa.Cabasos@ho-chunk.com