HOOCAK LANGUAGE HIGH SCHOOL PROGRAM
PRESERVING HOOCAK
SINCE 2001
The Hoocąk Langauge has been taught in public school districts
since 2001. Today we are in the Baraboo School Distict, the
School District of Black River Falls, the School District of Nekoosa,
Tomah Area School District and the School District of Wisconsin
Dells. Hoocqk Language tutoring is also offered in the Madison
Metropolitan School District.
OUR VISION
Ensuring that all Hoocak language learners are provided the
best educational opportunities for learning the Hoocak
language by providing them with resources from the Ho-Chunk
Nation and the partnering School Districts in order to better
secure success in their future.
OUR HISTORY
Hoocak Language students initially earned "elective credits"
towards graduation but with the adoption of the High School
Curriculum in 2009, they now receive World Language credits
towards gradution. Hoocak is offered at the following levels:
Hoocak I, Hoocak II, Hoocak Ill. Hoocak IV is offered as in independent study in some schools.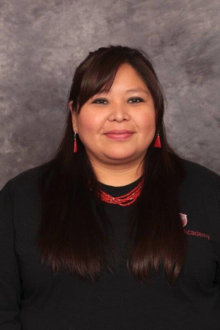 Angelica Greendeer
Mąąrukaraswįga
Hoocąk Language Instructor II
Email: Angelica.greendeer@ho-chunk.com
Location: Baraboo High School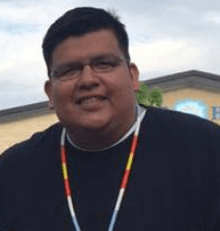 Carlyle Greendeer
Xataphonųwąk
Instructor II
Email: Carlyle.greendeer@ho-chunk.com
Location: Wisconsin Dells High School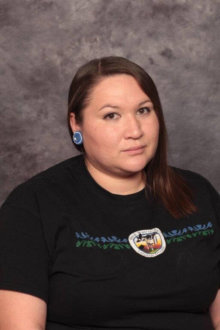 Shena Munden
Šųųkjąksgaį
Instructor II
Email: Shena.munden@ho-chunk.com
Location: Black River Falls High School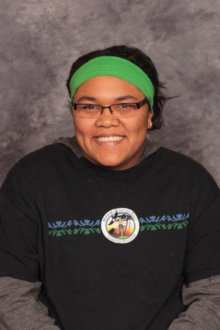 Andrea McCaskey
Haashonį
Instructor II
Email: Andrea.McCaskey@ho-chunk.com
Location: Tomah High School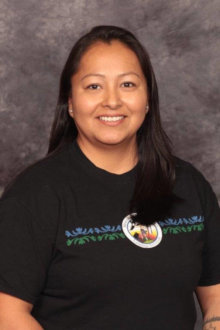 Bonnie Bird
Bonnie is employed by Monroe County School District. For more information on classes contact Tomah High School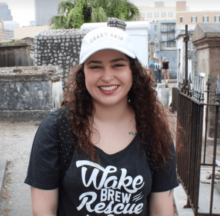 Brandi Redbird
Caaxšephiyugeįg
Hoocak Language Instructor II
Email: Brandi.redbird@ho-chunk.com
Location: Wisconsin Rapids