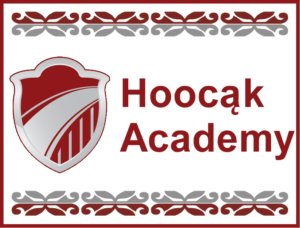 Program overview:
The Hoocak Academy was created to provide language materials, resources and instructional learning to the community. The resources created will help assist the everyday learner in his or her language journey. Some of the resources created are as follows; the website, fun interactive videos via YouTube, pictures with recordings via Facebook and a fun interactive online learning program. The Hoocak Academy also provides great materials for classes available in our Learning Center here own our website.
Hoocak Academy Classes (upcoming classes):
Hoocąk Online Independent Target Exercises (HOIT'E) starting 8-31-20
HOIT'E Independent Study Program Course Description:
At this time Hoocak Academy has moved solely to an online independent learning program, HOIT'E. This independent study program is geared towards those who want to learn Hoocak but would like to learn on their own and at their own pace. The Hoocak Academy will provide you with a "path" to follow along your language journey. This course is geared towards beginner level learners. The goal of this course is to set the foundation for further language learning and understanding.
Learners will be able to view new lessons weekly on our website. The week's lesson then will be discussed in a classroom held on Zoom. Class is open to anyone who wants to attend. Links to the classroom will be announced every week using our social media account on Facebook. In person classes will resume just as soon it is safe to do so.
Hoocąk Academy Staff:
Shane YellowThunder
WakąjaKiri
Hoocąk Academy Program Manager
Email: Shane.YellowThunder@ho-chunk.com
Location: Mauston Office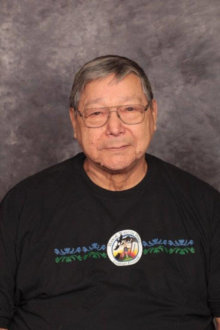 Cecil Garvin
Waac Hanąžį
Hoocąk Linguist
Email: Cecil.Garvin@ho-chunk.com
Location: Madison Area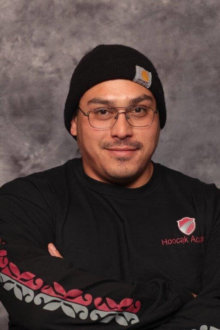 Jerod Stacy
Hokiwaigu
Instructor II
Email: Jerod.Stacy@ho-chunk.com
Location: Black River Falls Office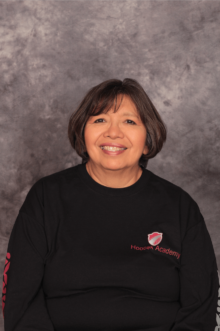 Lisa Cabasos
Wanikrohamot'ą
Instructor II
Email: Lisa.Cabasos@ho-chunk.com
Location: EeCoonį Learning Center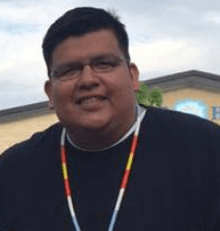 Carlyle Greendeer
Xataphonųwąk
Instructor II
Email: Carlyle.greendeer@ho-chunk.com
Location: Wisconsin Dells
Shena Munden
Šųųkjąksgaį
Instructor I
Email: Shena.munden@ho-chunk.com
Location: Black River Falls
Andrea McCaskey
Haashonį
Instructor I
Email: Andrea.McCaskey@ho-chunk.com
Location: Tomah