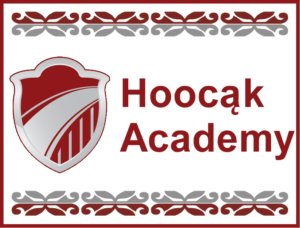 Program overview:
The Hoocak Academy was created to provide language materials, resources and instructional learning to the community. The resources created will help assist the everyday learner in his or her language journey. Some of the resources created are as follows; the website, fun interactive videos via YouTube, and a fun interactive online learning program. The Hoocak Academy also provides great materials for classes available in our Learning Center here own our website.
Hoocak Academy Classes:
The Online Pathway Program: Benefits those who want to attend class but can't due to location or scheduling. These classes will introduce the basic foundation of Hoocąk reading, writing and most importantly, speaking the language. Although this program is online, the student are required to meet with their instructor once a week by utilizing Zoom and processing through the course lessons on our website.
HOIT'E Independent Study Program Course Description: (HOIT'E is on Summer break. We will return in September)
Hoocak Academy created an online independent learning program, HOIT'E. This independent study program is geared towards those who want to learn Hoocak but would like to learn on their own and at their own pace. The Hoocak Academy will provide you with a "path" to follow along your language journey. This course is geared towards beginner level learners. The goal of this course is to set the foundation for further language learning and understanding.
Learners will be able to view new lessons weekly on our website. The week's lesson then will be discussed in a classroom held on Zoom. Class is open to anyone who wants to attend. Links to the classroom will be announced every week using our social media account on Facebook. In person classes will resume just as soon it is safe to do so.
HOIT'E Weekly Schedule:
Video posted every Tuesday. Topics of study will vary week-to-week.
Wednesdays at 11:00 AM Eminent Speaker Session will be held via Zoom. Link to Zoom Session will be posted to Hoocak Academy Facebook page.
 Eminent Speaker Session will be broadcast live on Hoocak Academy Facebook page.
Class discussion on the week's topic will be held on Zoom at 11AM. Link to Zoom class will be posted to Hoocak Academy Facebook Page for anyone to attend.
Hoocąk Academy Staff:
Shane YellowThunder
WakąjaKiri
Hoocąk Academy Program Manager
Email: Shane.YellowThunder@ho-chunk.com
Location: Tomah & Black River Falls, WI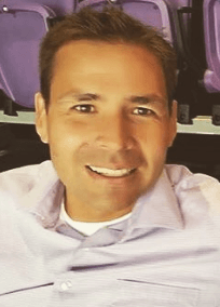 Henning Garvin
Hųųwąxete
Hoocąk Linguist
Email: Henning.Garvin@ho-chunk.com
Location: Tomah, WI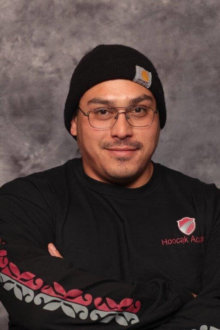 Jerod Stacy
Hokiwaigu
Instructor II
Email: Jerod.Stacy@ho-chunk.com
Location: Black River Falls Office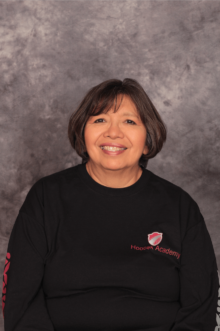 Lisa Cabasos
Wanikrohamot'ą
Instructor II
Email: Lisa.Cabasos@ho-chunk.com
Location: EeCoonį Learning Center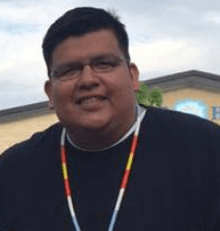 Carlyle Greendeer
Xataphonųwąk
Instructor II
Email: Carlyle.greendeer@ho-chunk.com
Location: Wisconsin Dells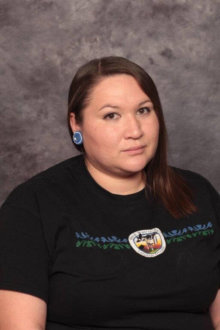 Shena Munden
Šųųkjąksgaį
Instructor II
Email: Shena.munden@ho-chunk.com
Location: Black River Falls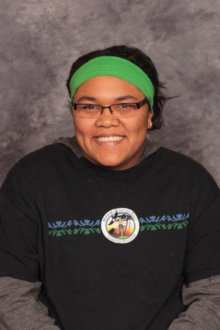 Andrea McCaskey
Haashonį
Instructor II
Email: Andrea.McCaskey@ho-chunk.com
Location: Tomah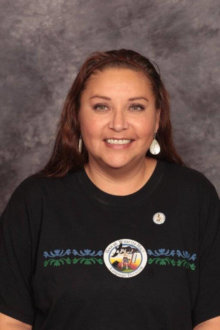 Dana Deboer
Nąącgewocexiwį
Hoocak Language Instructor II
Email: Dana.deboer@ho-chunk.com
Location: Black River Falls, WI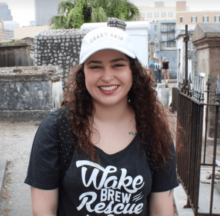 Brandi Redbird
Caaxšephiyugeįg
Hoocak Language Instructor II
Email: Brandi.redbird@ho-chunk.com
Location: Wisconsin Rapids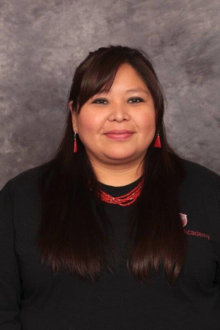 Angelica Greendeer
Mąąrukaraswįga
Hoocąk Language Instructor II
Email: Angelica.greendeer@ho-chunk.com
Location: Baraboo